Yesterday was my first day back at work after being on holidays. I was a little cross-eyed and bleary from reading through the high volume of work emails that piled up while I was away. It was also day 1 of 'The Daa Doo Don't Digest Dung Diet", so I was feeling rather weak from a lack of scoffing all things shit, and fried and greasy and processed, and covered in chocolate.
I came home and drowned my sorrows with a dose of blogging and some lettuce leaves. I was super surprised and super chuffed to receive not one... but
TWO
Liebster Awards on the
same day
!! Bloody hell !! Is this a world record?!
A great
big
thankyou
to Steph and Emily !!!
EMILY - You Learn Something New Every Day
STEPH - Think BIG. Start small
Thank you so much for this award ladies! I love your blogs!! I appreciate your support and recognition. I am trying to think of something funny to write as an acceptance, but it's difficult to be funny when the tears are welling up so much that I can't see what I am tryp ning ol.sd jdlkj kdldskfjl.
What is a Liebster Award?
"Liebster is a German word, meaning dearest or beloved, but it can also mean favourite. The idea behind the Liebster Blog Award is that it is given to bloggers who have less than 200 followers in order to create new connections and bring attention to these wonderful blogs."
Here's the to-do list of any Liebster award recipient:
1. Show your thanks to the blogger who gave you the award by linking back to them.
2. Reveal your top 5 picks and let them know by leaving a comment on their blog.
3. Post the award on your blog. (Right click on the award image and save it to your hard-drive and then upload it to your blog).
4. Bask in the love from the most supportive people on the Internet – other bloggers.
5. And best of all – have fun and spread the karma!
Now since being awarded, I have great responsibilities. From my understanding I get to choose 5 of my favourite blogs and award this prize to them. As I won it twice, I got out my trusty calculator and made a few calculations, and the answer was boobies!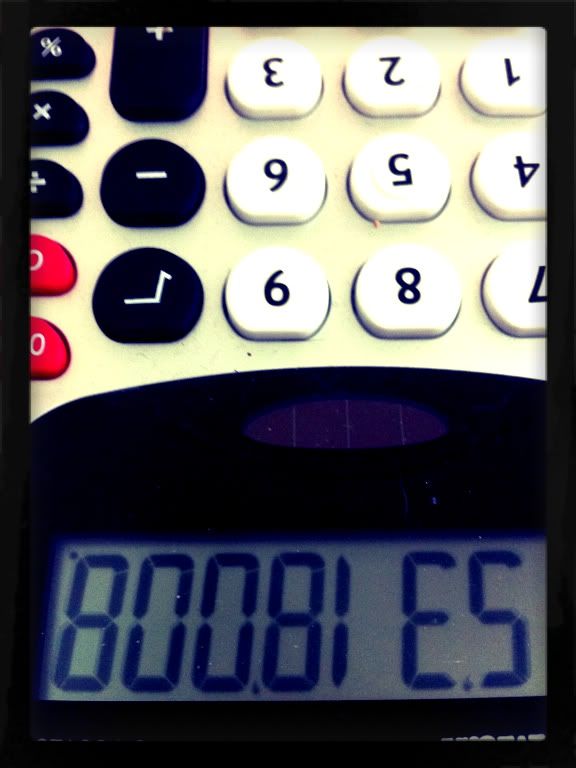 So I got those out and counted them. I had two. so I did another calculation and did 2 boobies X 5 and the answer was 10!
Here are my 10 beloved blogs!! (I'm allowed to because I won it twice!!!)
1
.
Madam Bipolar
- One of my oldest school friends, Madam B is doing great work creating awareness and supporting others with Bipolar. She is clever and funny and has opened my eyes to the challenges that people with mental illness are faced with. Madam B is popular and has a great following. She has surpassed 200 facebook & twitter followers! She has almost reached 200 GFC follwers!
2
.
Sound Advice Horse Health
Another one of my dear school friends, Alyssa, is doing fabulous things with rescuing and rehabilitating horses. I love to keep updated with all the developments. She is also a fantastic
author
and writes wonderful young adult fiction.
3
.
Mayor Gia
has a great sense of humor, creates funny drawings and is a very active blogger. She always reads other blogs and always comments!
4.
The Pink Leopard
keeps things purrin' in the kitchen. She has fabulous food ideas and great recipes. She inspires me to eat healthier! I love that she vomits when she's afraid, and she makes explosive green smoothies!
5.
Scarlet Wonderland
has a great bucket list! She has inpired me to start my own bucket list and start to get some things crossed off. She is hilarious and has funny recounts of her time in Australia.
6
.
Saturday Morning Ogre Mum
I love the way she looks at the world! She's real and raw and fabulous!! I also get the sense she's not afraid to speak her mind. Her tramp stamp is one of my faves.
7.
Tessie Girl
- Wow!! She is one creative and clever lady! She has a great sense of humor which shines through in her writing. Tessie Girl has created the best flowchart I have ever seen, and she has her own self-made font!! Did I mention she is one creative and clever lady!!?
8.
"Jen" e sais quoi
- Jen's post about getting through a stage in Wheel of Fortune had me in stiches. I wish I could watch the US version of this show, so when Jen is a contestant, I can watch her win (or lay down on the wheel). She is a fantastic writer, and makes me laugh out loud! I also love her blog title, very clever!!
9.
Fumbles and Bumbles
- Bee's blog about everyday life as a mother, is lovely, honest and funny. She's not afraid to tell it how it is, and always uses lots of pictures in her posts! I love pictures! She has also run a couple of great competitions and giveaways. One of which I won!! horraaay!
10.
Our Own Little Home
- Mumma K blogs about a life I would love to live. Growing my own vegies in own garden in my own back yard in picturesque Tasmania. She is in the process of prettying up her blog. She inspires me to grow beautiful flowers!
Have a read of my 10 favourites and share some bloggy love with them
The easy part is accepting the award, the difficult part is choosing 5 other bloggers to pass the award on to because there are so many good ones to choose from!
UPDATE:
20/01/12 - Today I received notification that I have been nominated for a THIRD Liebster Blog Award! Yes thats right! A trifecta!
Thankyou to
Sheri Bomb
who has the most fabulous blog about retro 1950's style, culture and rockabilly! She also has the most amazing and moving tattoo I have ever seen.