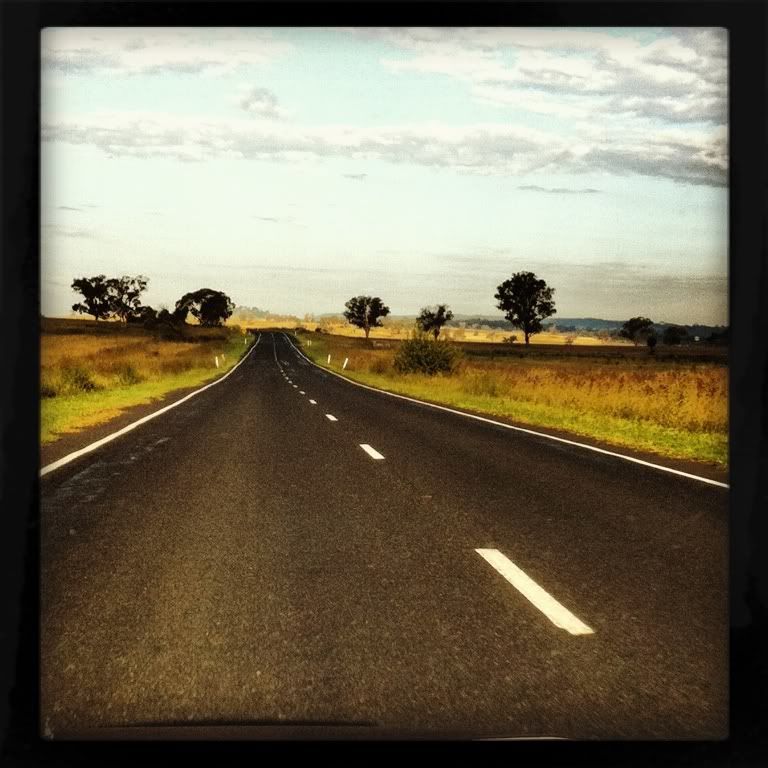 My job involves travel around regional NSW and it's always a delight to discover new places and experience all the country has to offer.
Last week I travelled to Dubbo, which is famous for ummmm ahhhhh ...... having a zoo? Anyhow not important. What is important is on the way back home, I made a stop at a little place called Merriwa. This tiny town is famous for the
Festival of the Fleeces
, a fabulous celebration of sheep dressed in red socks. It must be a real challenge to put socks on sheep, I can imagine they'd be kicking and bleating. Though I can see why they do it. It does look impressive and red is definitely a sheep's colour!!
I'm too sexy for my fleece
Unfortunately I was not able to coincide my stop at Merriwa with the Fleece Festival, but my stop was made extra special with an experience at The El Dorando Motel!!
This Spanish/Mexican style motel is a real treat for visitors, it has a variety of comforts and decorative features that are sure to please and suit any taste. During my stay I took the opportunity to snap some photos of this lovely establishment. I thought I would tantalise you with what the El Dorando Motel has to offer.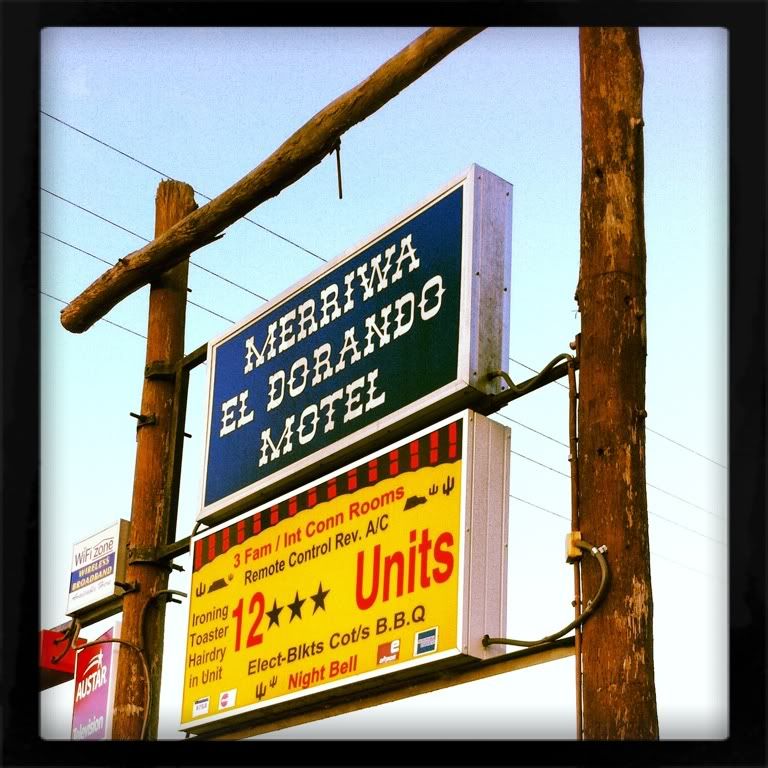 As soon as I drove in and saw the sign, I started craving Tacos. I wonder why?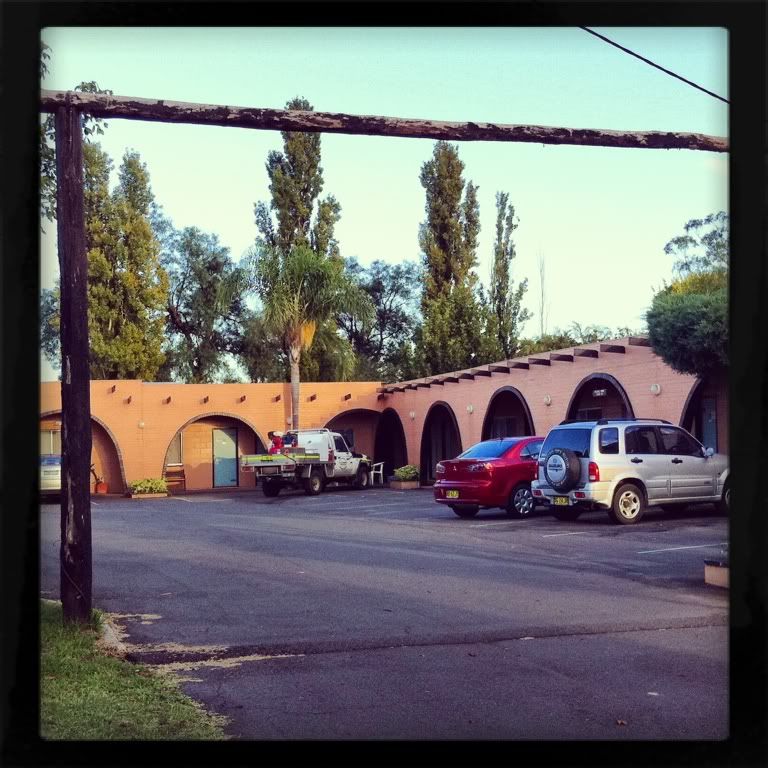 Do you like to BBQ?
If so, then the El Dorando can satisfy that BBQ urge!! One of the motel's special facilities is the BBQ Area. This allows guests to grill their own lamb chops but remember to remove red socks first. The BBQ is guaranteed to stay in the same location, so you never need to worry about losing that BBQ. Just be careful you don't trip over the chain when going back for that second helping of sausage.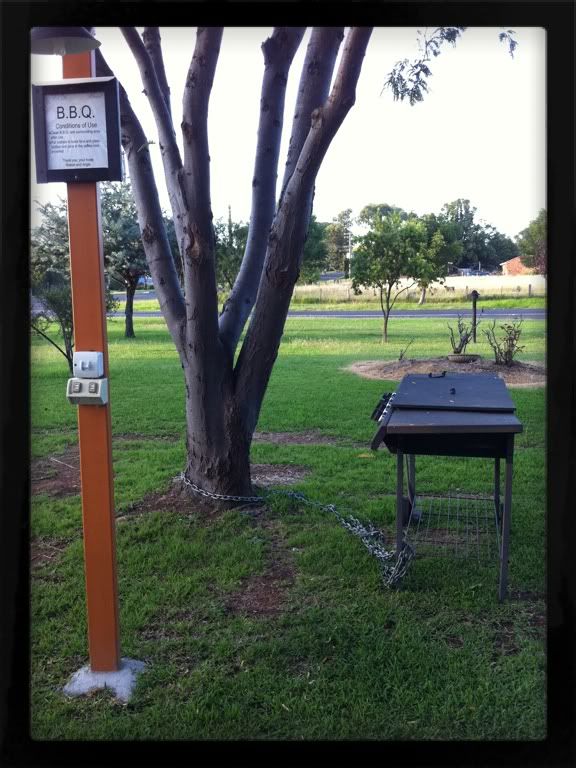 Great BBQ Area for your next party!
When using BBQ, be careful you don't trip over the chains.
Are you feeling stressed from driving hundreds of kilometres? Do you like to bathe luxuriously and still save the environment?
If so than the El Dorando is perfect for you! The motel offers the most luxurious bathing experience. Wash away your stress by showering in a well fitted bathroom that offers the weary traveller a water conservation experience. Not only can you re-live fabulous shower moments by being surrounded with decor from the the sixties, seventies, eighties, nineties and naughties, but the trickle of water that runs down your back will give you peace of mind you are doing the right thing for the environment. As an additional time saving feature, visitors to El Dorando can use the toilet, wash their hands, and dry their hair all at the same time. This allows guests to spend more time enjoying the sights.
Shower for all ages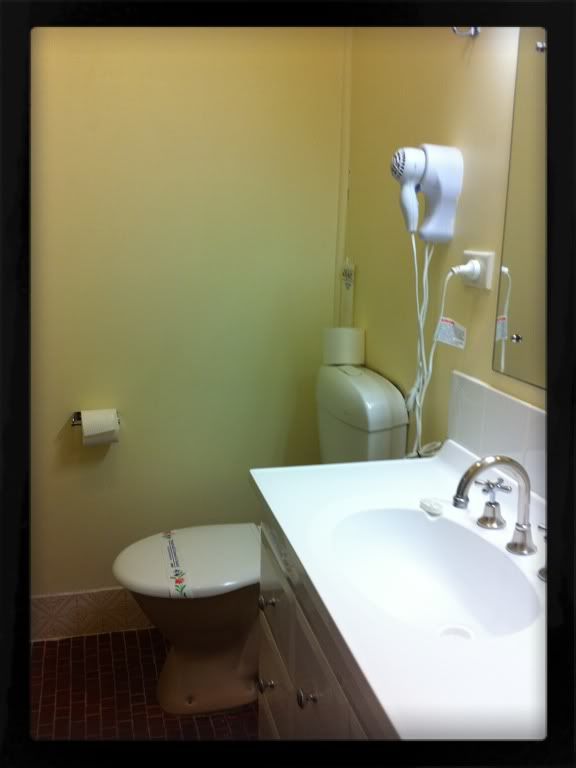 Dry your hair while you drop the kids
Do you like to be surrounded in style?
I know I do. Who doesn't?
At the El Dorando you will be spoilt, stunned, turned around and spanked by style.
All good things come in pairs. Breasts, butt cheeks, eyes, and ears are just a couple of examples. At the El Dorando you can get a pair of vinyl chairs to add to that list!! These black beauties are a real feature. Just be careful you don't sit down in your hot pants, otherwise you might stick to them. It could be awkward to head to the 'Chook and Chips' for dinner with a chair attached to your arse!
Another pair of beauties are the gold lamps. These dazzling additions, will brighten your evening and provide the extra benefit of giving your face a golden tan while you read.
The El Dorando takes pride in utilising coordinating colours. Your bedspread will match the bedhead, which will match the carpet, which will match the towels which will match the curtains which will match the face washers. which will cycle back and match the bedspread. It all appears to be done effortlessly. That's what true style is, effortless!!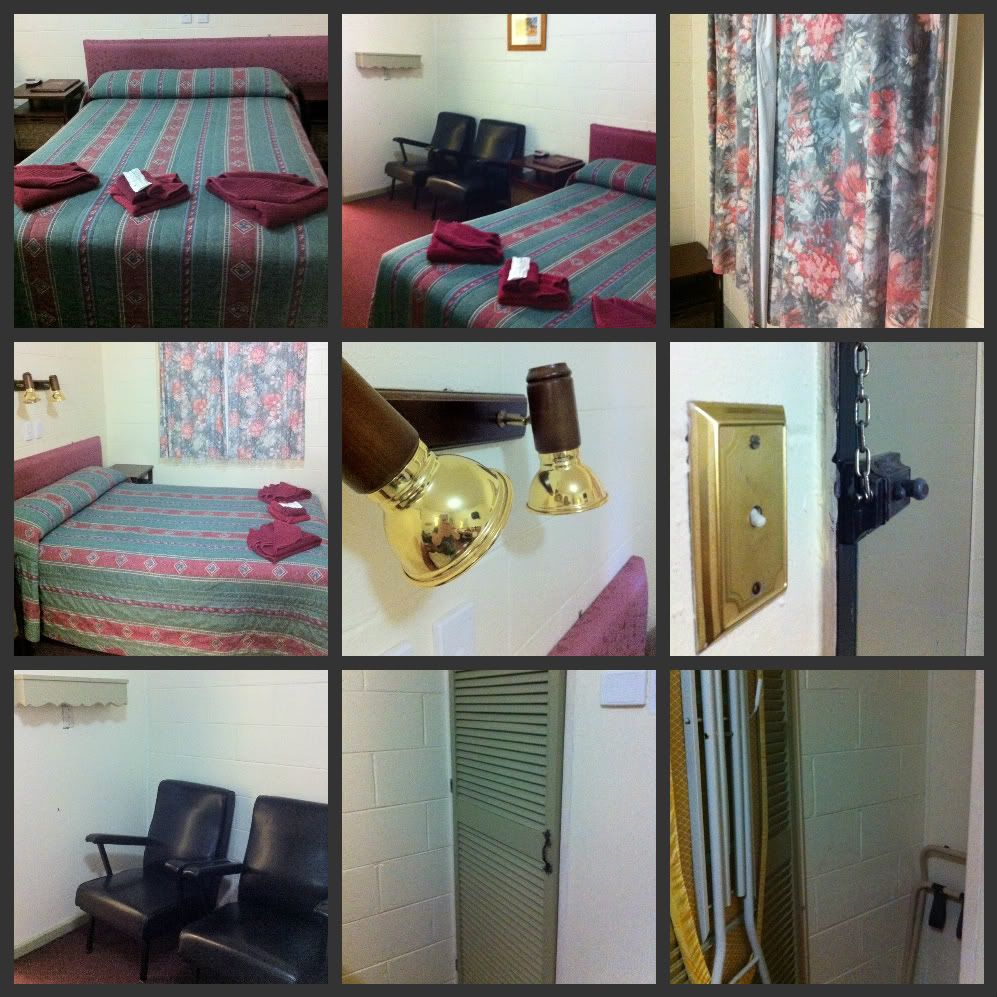 I had a marvellous stay at the El Dorando Motel, and I cannot wait to discover other new treasures in my travels.
If there is one downside to this motel, it is this. YOU MAY NEVER WANT TO LEAVE YOUR ROOM.